Your username or email address

Log in
Enter the email address for your account and we'll send you a verification to reset your password.

Saransh Goila Working On Dream Project 'Sadak Chef'

He started playing in the kitchen at 12 and was known as 'the boy who cooks' in his family.

posted on 10/12/2018 10:12:18
Celebrity chef Saransh Goila says he will be travelling across India to document recipes for his travel show "Sadak Chef".
"I am presently filming for my new food travelogue 'Sadak Chef'. It has been a dream project and I've been waiting to do that," Goila told IANS over an email.
"It's a show where I travel across India, documenting recipes and cultures, eating and exploring without any boundaries whatsoever," he added.
Talking about his passion for food, the chef said: "I grew up in Pitampura, Delhi, in a middle class family. The most affordable form of entertainment was going out to try new restaurants or cooking new recipes at home."
He started playing in the kitchen at the age of 12, and was known as 'the boy who cooks' in his family.
"I had a deep love for theatre and was great in the kitchen. The family agreed that becoming a chef was a little more stable as a career," said Goila, who went to the Institute of Hotel Management, Aurangabad.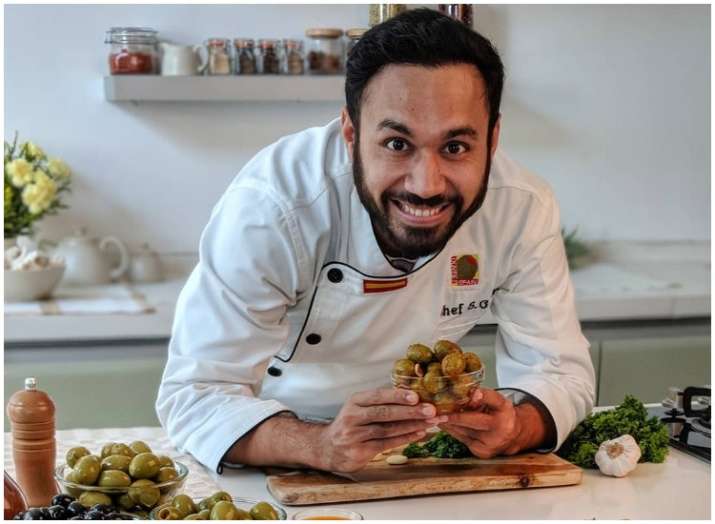 But Goila had a tryst with his "first love" acting.
"I studied under Barry John for six months, understanding the nuances of acting. On the side, I kept in sync with my cooking career by starting a catering company in Delhi and by doing food styling assignments for Prahlad Kakkar. It is then that I figured I could use my oratory skills to both cook and teach people how to cook by doing what chef Sanjeev (Sanjeev Kapoor) has been doing for two decades."
Today, Goila is popular as a TV show host, entrepreneur, author of "India On My Platter" and founder of Goila Butter Chicken. He was a guest judge on the famed competitive cooking game show "MasterChef Australia" as well.
The season ten of the cooking reality show is aired in India on Star World. The channel also celebrated the launch of the show and #10YearsOfGourmet last month with a special event with Goila in Gurugram, Haryana.
Goila rose to fame with his butter chicken. In fact, Australian chef George Calombaris labelled his butter chicken as the best in the world.
For more interesting stories download the Lopscoop application from Google Play Store and earn extra money by sharing it on social media.
Add you Response
㑼
Saransh Goila Working On Dream Project 'Sadak Chef'